Clear communication is essential for any product, service or business to succeed. If people cannot use something, or cannot figure out how to solve a problem that they have run into, they are less likely to use or buy your product or service.
Technical communicators make technology comprehensible. They make information that is useable and accessible to those who need that information, and in so doing, the information is an integral part of the product or service.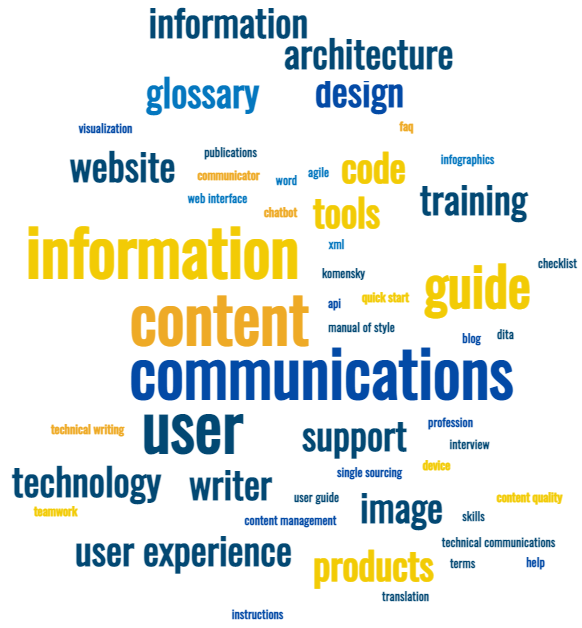 Technical communication as a profession is very broad. The following examples illustrate the value of the products technical communicators produce or the services they provide:
Software instructions help users succeed with the task at hand, which improves the acceptance of the products in the marketplace and reduces costs to support them.
Medical instructions help care-providers and patients manage treatment, which improves the health of the patient and reduces the costs and risks associated with incorrect care.
Integration information for developers on how to use the APIs and SDKs to build onto the platform environment, which grows the desirability and usability of the software platform.
Intelligent information where users receive the exact information that they need in a specific situation for a specific product for a specific question or solution to a problem.
Internal documentation such as functional specifications and proposals to help development teams, which makes development cycles efficient, reduces rework caused by misunderstandings, and eliminates risks associated with miscommunication.
Training programs provide people with new or improved skills, which makes them more employable and their organizations and products more efficient and safe.
Well-designed websites make it easier for users to find information, which increases user traffic and satisfaction with those websites.
Technical illustrations clarify steps or identify the parts of a product, which lets users focus on getting their task done efficiently.
Usability studies uncover how users interact with products, which helps those products become more user friendly.
What are the activities of a technical communicator?
Technical communication requires interdisciplinary work in a team and close cooperation with multiple stakeholders such as product development or marketing – often also internationally.
Technical communicators have many different and varied tasks:
Developing concepts for layout and design
Setting terms and writing regulations
Analyzing the use of technologies and research information
Creating precise and easily comprehensible content, such as text, graphics, and videos
Developing multimedia content
Observing the requirements of their target audience as well as intercultural differences
Observing legal and normative requirements
Providing warning notices for safe product use
Defining content strategies and managing content
Developing information architecture and giving meaningful structure to content
Managing information development projects
Coordinating translation into various target languages
Localizing contents to cultural and country-specific conditions
Taking responsibility for the correctness of information
Checking quality and compliance with specified standards
Publishing product information using a variety of modern media
What are the professional competences of a technical communicator?
Technical communication is a multidisciplinary profession. Technical writers have competences from different fields at their command.
Communication, Languages and Culture: This field requires, among others, linguistic competences, reliable command of the language and capabilities for target audience-oriented communication, knowledge of terminology, intercultural understanding, and knowledge of multilingual workflow and translation.
Content and Media: Technical communicators must be able to research information, develop use case and target audience-based multimedia content, structure and visualize content, and prepare content adapted for different media. This includes pedagogic and didactic knowledge, media competence and knowledge of legal and normative requirements for content.
Products, Technology and Technologies: Technical communicators must have a general understanding of technology as well as sector-specific product knowledge. They must have an understanding of the needs of their audience. Moreover, they must have knowledge of many different media and information technologies at their command, as well as the ability to use specialized software tools.
Project Management: Technical communicators must have organization, planning and management skills in order to carry out information development projects or manage content. Moreover, they must be familiar with the basics of quality management. Employees in leadership positions also require capabilities in managing employees and skills in business management.
What are some of the professional titles of a technical communicator?
The following is a partial list of the different jobs within technical communication:
Technical writers
Technical authors
Technical editors
Documentarians
Technical content developers
Developer writers
API writers
Information developers
User assistance designers
User interface designers
Information architects
Content strategists
Content managers
Instructional designers
Technical trainers
E-learning developers
Technical illustrators
Indexers
Globalization and localization specialists
Usability and human factors professionals
User experience designers
Visual designers
Web designers and developers
Teachers and researchers of technical communication
Digital strategists
What all technical communicators have in common is a user-centered approach to providing the right information, in the right way, at the right time to make someone's life easier and more productive.
What are some of the resources and professional organizations for technical communicators?
Here are some links for technical communicators and others who create technical documentation and software documentation (in alphabetical order):